The Workflow stability graph displays the number of items started and completed, week by week, for the selected period.
This allows you to measure the stability of your work processes by clearly indicating whether more items are started than completed or vice versa. You can display this data by sprint or week, as you prefer.
Example of use
For the following chart, the period displayed corresponds to the last three months, and the display mode is by sprint. We can see some fluctuations in the overall number of items (both started and completed), which is normal, but the chart shows some significant variations. Overall, the team completes 9% more items than they start, which is a stable measure for this team.
For example, for one week, we can see a slightly higher number of items completed than the number of items started.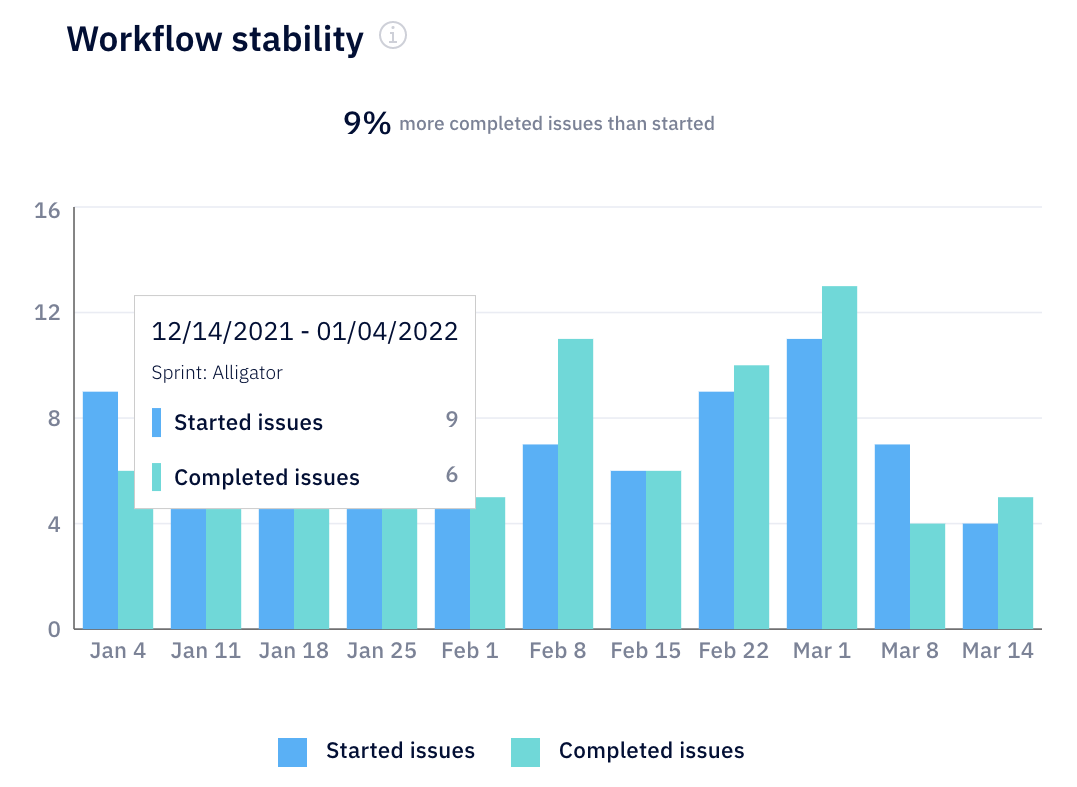 While other weeks have more items started than completed.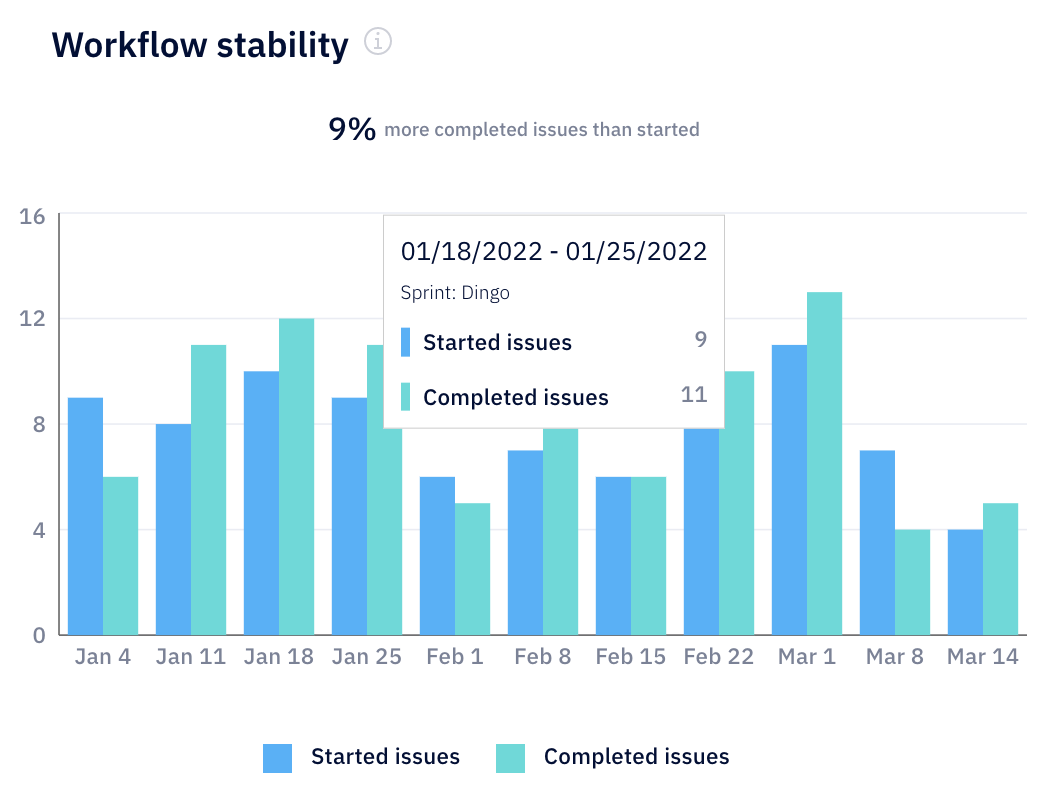 This may reflect that the team completed more simple tasks in a given week while starting on some items that were considered more difficult in another week. The Issue type time investment graph can help you learn more about the items worked on during that period.
Psst! While carry over from week to week is inevitable in some cases, having an equal (or at least close) number of items started and completed is an indicator of consistency. Having a consistent team allows you to better estimate its delivery capacity, which will enable you to better prepare projects to provide a sufficient workload to ensure that delivery deadlines are met, while increasing your throughput.
To learn more about the variation indicator and its calculation, check out this article!