Do you have a comment, a suggestion, or a request for improvement? Whether for integrations, metrics, or even settings, we're all ears!
To share your feedback from Axify
Locate the red Feedback button on the right side of the screen. A short form will open to fill in and send us your feedback.
Attention: This form is exclusively for sharing your comments, impressions and suggestions for improvement. For any support request, please use the form provided in our help center. For more information on this topic, please refer to this help article.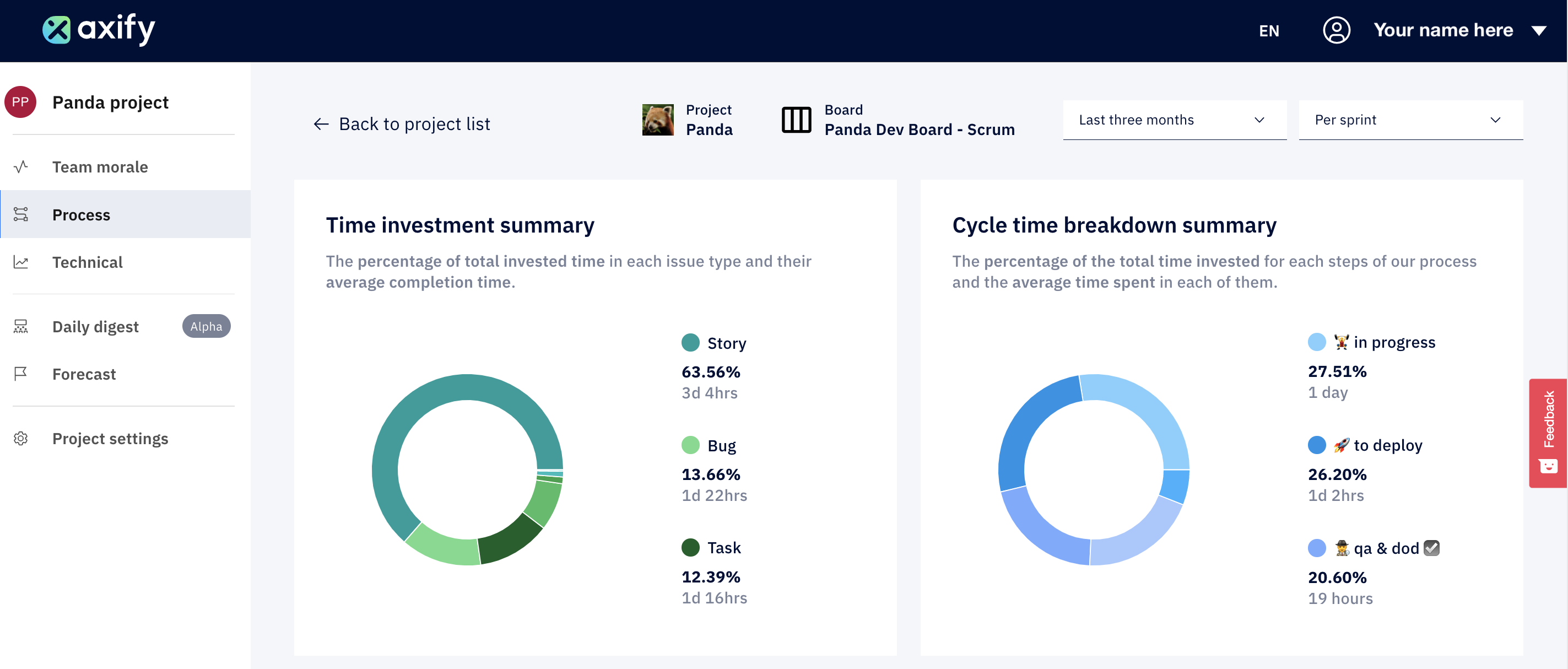 To submit your suggestion from our Help Center
Make sure you are logged in to our Help Center (see your name at the top of the page), then click on Submit a Request (also at the top of the page). You will be redirected to a page with various forms. Simply select the option provided to send us your suggestion. Of course, any screenshots or details that would help us analyze your request are greatly appreciated!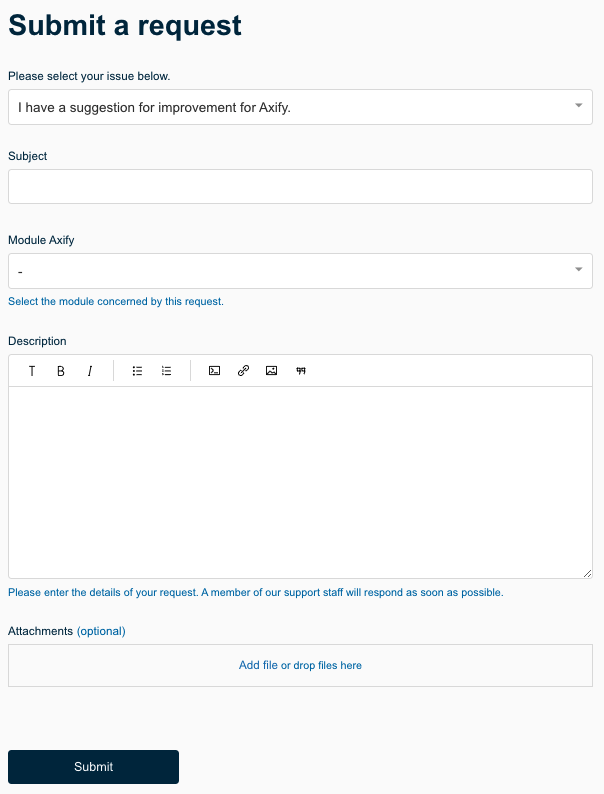 Once we receive your request, a Product Specialist will document it. It is also possible that our team will ask to schedule a meeting with you to discuss it.